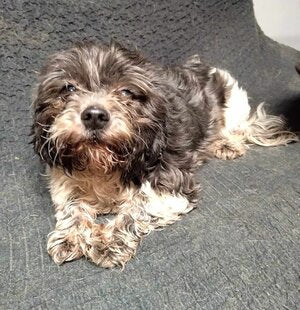 Meet Clara Belle. Guessing to be about 4 years old…maybe a Havanese or shih tzu mix.
She came here in April 2020 after she bit her owner. It was discovered that her owner was sick and wasn't aware. He ended up going into long-term care and couldn't keep Clara Belle. In June of 2020 she was adopted, and today she came back. Clara Belle is more like a cat in that she is a bit aloof and independent. If I remember right, she was adopted from the shelter where she was a stray…so her background is unknown. She reminds me of Faith in that she hasn't learned to trust humans yet.
Clara will be getting her check-up and current in her vaccinations after she relaxes a bit here first.