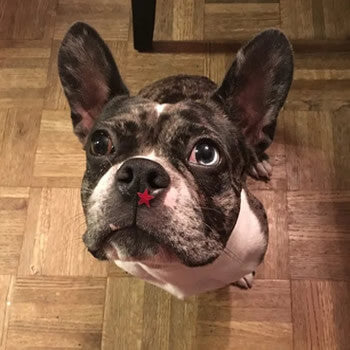 Dexter came into our family when he was 3 months old, just in time for Christmas! He is a very mellow, nosy, playful and cuddly little boy! Unfortunately, Dexter was born with a congenital heart condition which wasn't discovered until he was 3 months old. About a month after we brought him home, we took him to get diagnosed because his vet heard a heart murmur upon his initial wellness check-up.
It was then that he received his diagnosis of severe pulmonic stenosis (small heart valve) after visiting a cardiologist. This means his heart was unable to pump blood correctly. The remedy for this condition is to undergo a balloon valvuloplasty to widen the valve. It is an expensive yet highly favorable procedure as it would significantly increase blood flow and lessen his risk of death from heart failure.
I had made arrangements for the procedure to commence in June 2018 when he was 9 months old. I had planned to utilize my Care Credit line. Then, much to my dismay ONE day before the scheduled procedure, Care Credit rescinded my line. I was devastated as I could not afford the $4000+ procedure without that credit line and I did not want my puppy to die of heart failure.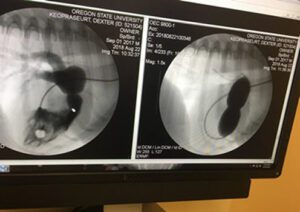 After searching for resources and help, I came across The Brown Dog Foundation. I told them my story and how critical it was for Dexter to get this procedure done. Then, to my relief, The Brown Dog was able to assist me in qualifying me for a Vetbilling Payment Plan to help fund his heart procedure! I was thrilled! As of this month, Dexter has successfully completed his balloon valvuloplasty and it yielded excellent results. His blood pressure was cut in half, which greatly increases his chances at a longer life. Thanks to help from the Brown Dog, our Dexter will lead a happier, healthy life.
much love,
Zaynah, Dexter and Family
To learn more about severe pulmonary stenosis and balloon valvuloplasty, visit Cornell University College of Veterinary Medicine.