Flo – this one really spoke to me, I am absolutely amazed at his recovery. Sorry if this stuff disturbs you, but Flo's story is one to be reckoned with and spoken about.
"Get in losers, we're going to chemo."
—Flo
Today, Flo's doc told us we're getting close. Close to cancer free and the end of #casualchemofriday. Once she's done with chemo, Flo will just need a minor procedure to close the remainder of the hole in her head, and then it'll be official. Won't be long before she doesn't need us anymore. I mean, look at her today, she's already driving. Our baby is growing up.
We are actually all pretty stoked on everything we heard from the doctor today, but Flo is not. #casualchemofriday is her favorite day and this vet's office is her favorite place. Thanks Dr. Benz and team for being so good to everyone's favorite troublemaker.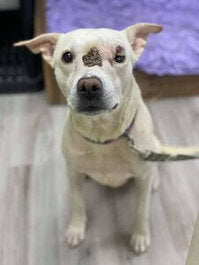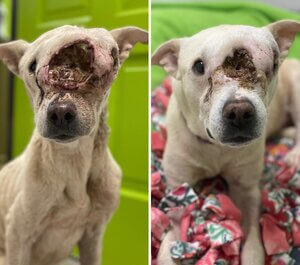 #gowiththeflo