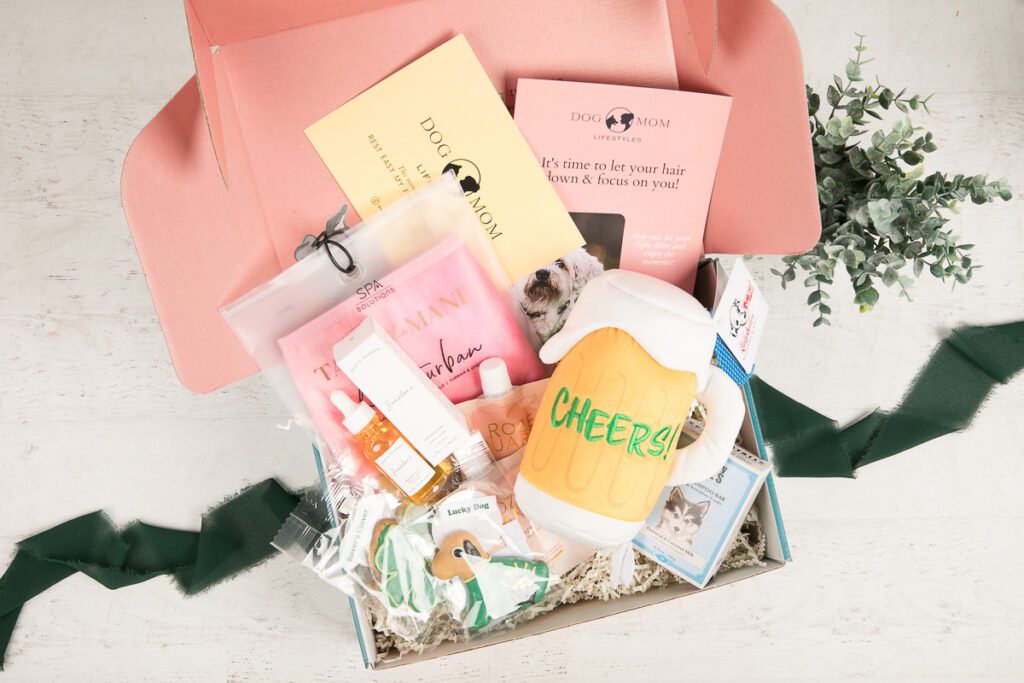 We want you, this month, to take the time to focus on you and your needs, both for your dog and for you! Let's dive a little deeper into how march's box can give you the needed extra attention you deserve. 
Tame the Mane Hair Turban
When it's time for your daily hair wash or perhaps weekly, depending on your needs. I think we can all agree as much as we love a fresh head of hair, it can take us time to do and sometimes be more of a pain then enjoyable. 
So that's why we wanted to include this beautifully soft hair turban. It's luxurious features will give you that little extra time needed to go about your day. Simply jump out of the shower, and wrap your hair in this turban to allow your hair to dry quicker but also reduce the frizz. 
Did you know that allowing your hair to naturally dry is a much better alternative than always applying heat to it. The more heat on your hair, the more damaging it can be which results in frizzy, dry and brittle hair. So take the time to let it do it's natural thing, the turban will keep the air from creating frizz and hold the moisture in longer. Only to end up with beautifully soft hair as a result with no use of heat tools. 
That's a win win for us we think, how about you??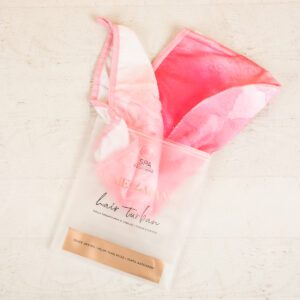 Sandstone Hair Oil
Before we jump into the shower and freshen up our hair. Let's give it a little extra love specifically in the areas we neglect the most. 
It's time to give it a little extra boost and allow some additional treatment. Designed specifically for the scalp, as many might not know. The scalp is an essential part of our hair strength and growth, if the scalp is malnourished the hair will be too. So let's be sure to take care of both, this natural hair treatment oil can be used in 2 ways. 
Dry/damaged hair: Using fingertips, smooth 5-15 generous drops over hair ends and strands. Keep in for as long as needed, for at least 10 minutes, before washing out. For extra benefit, leave in (keeping in mind when left in, your hair will be a little more greasy)
Scalp Treatment: Massage 5-10 drops at the root for 3 -5 minutes, followed by a thorough wash. 
We recommend doing this treatment 1-2x a week depending on how often you wash your hair. Or essentially every other wash, this will allow for a boost in your hair health and bring some life back to those beautiful locks.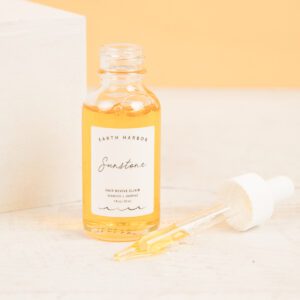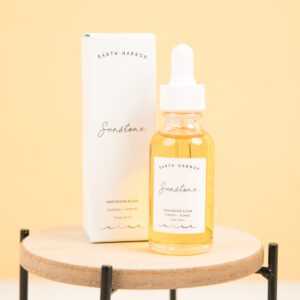 Rose Quartz Hair Bundle – Shampoo & Conditioner
We believe in taking care of not only your body but also the ingredients you put on it. That's why we wanted to make sure your next hair washing day was complete. 
It's time to enjoy hair washing again, with this collection of shampoo and conditioner we are sure you will want to let your hair down more often. A vegan alternative that is sulfate free, silicone free and made with no harmful ingredients or tested on animals. Your hair and your fur baby will thank you, we are sure of it. Enjoy the moisture lightweight shampoo for a refresh into soft and silky locks. With the subtle aromas of rose water and sweet violet you will enjoy the meditating experience. 
Then let's dive into the damage repair hair mask conditioner. From the dry brittle days of winter our hair is feeling it these days, so let's rejuvenate the strands with a little deep hydration. This hair mask contains nourishing sunflower oil and Vitamin E to help repair and moisturize your dehydrated winter hair. Leaving it soft, shiny and refreshed. Much like the shampoo the conditioner is safe for all hair types as well, including color treated hair. Let the shiny soft locks be released into the spring air.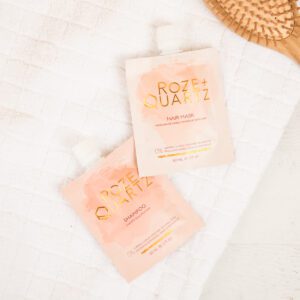 "Now let's talk about our furry best friend and how we can help them revive and enjoy a little monthly ritual."
Dog Surprise Shampoo Bar
Let's not forget about our furry friends' coats as well, they deserve a little extra attention too. After all, a luxuriously soft coat of hair will only bring them more pets and more snuggles we think 🙂 So let's dive into the benefits of the dog surprise bar, not only will it give your dogs hair more softness but it will also protect it from those pesky fleas that like to come out this time of year. Anti-itch relief is a big plus, and with the nourishment of oatmeal and coconut milk they're coat will also get the added moisture it needs to keep it from getting dry. It also offers a little extra attention to those sensitive coats and avoids any extra irritations to the skin.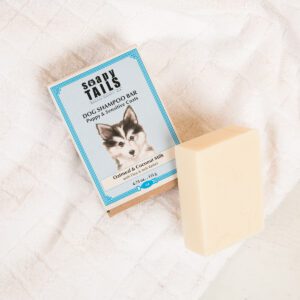 Yogurt Dog Treats
We all know how much our dogs want to eat our food when we are enjoying a bite to eat, but it's not always good to feed them human food. Depending on what it is, it can be harmful for them and be fatal at times. So that's why we like to get them treats they can enjoy, to put our minds at ease knowing they are safe from any toxins and fillers. 
Yogurt is great for dogs, one of the many human food items they can enjoy. So instead of feeding them your yogurt, give them this natural yogurt treat filled with nothing but goodness, that is sure to bring them lots of smiles and increase your endorphins by watching them enjoy.  Just little ways to make you feel connected and reduce of stress.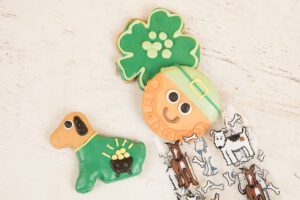 St. Patricks Cheers to Beer
As we approach st. patty's day this month, it's a celebration that is mostly filled with green beer and loud cheering. Of course our dogs can't be consuming alcohol as it's very fatal to them, so let's instead allow them to chew on something a little more appropriate without the alcohol. This month's dog toy is a celebration themed toy that is soft, and comes with some added squeaking so our furry friends can join the excitement.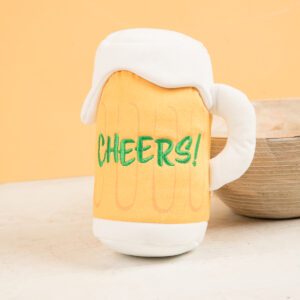 We hope you love this month's ritual as much as we do, and find the time to give yourself the self care you deserve with your best friend by your side. 
Did you LOVE your March box?
If so, snap a picture + share on social media + tag us @dogmomlifestyles or @dogmomlifestyles on facebook.
We're choosing one lucky person to win their next box free by tagging us
Didn't get this wonderful self loving box, it's not too late to grab one.