Walking our pups regularly offers some incredible benefits for both them and us. Keep reading to check out just some of the ways that walking can help improve mental & physical health for all of the members of your pack.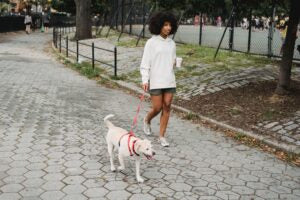 For humans
Here are just a few of the physical and mental health benefits that walking our dogs has on us humans:
Walking 75 min a week can add an average of 2 years to your life
Taking a 40 min walk 3 times a week can protect your brains memory and improve overall brain health
Taking a 30 min walk a day can reduce your risk of depression by 36%
Walking 60 minutes a day can cut your obesity risk in half
All of these health benefits are in addition to the amazing impact that walks can have on your pup!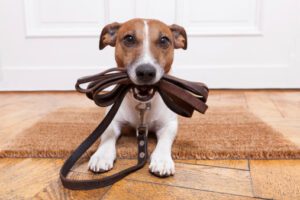 For dogs
When it comes to our canine friends, walks can: reduce chances of obesity, prolong their life, improve their urinary & digestive health and improve their overall mental health.
Like humans, dogs aren't fans of being bored. Going for a walk engages their minds and gives them new places (and people) to see. If your pup is a chewer, taking him for a walk may also help to provide an outlet for his energy and encourage him to stop chewing.
Want to improve your pups socialization skills? Taking them on a walk can help them get used to new people and animals. Be sure to always keep your pup on a leash and not overwhelm them with too many new things/animals all at once.
In addition to all of the above, going for a walk is a great bonding activity for you and your furry bestie!
So what are you waiting for? Grab that leash and head outside!